7zip Colorix is a alternative icon theme for 7-Zip compression utility.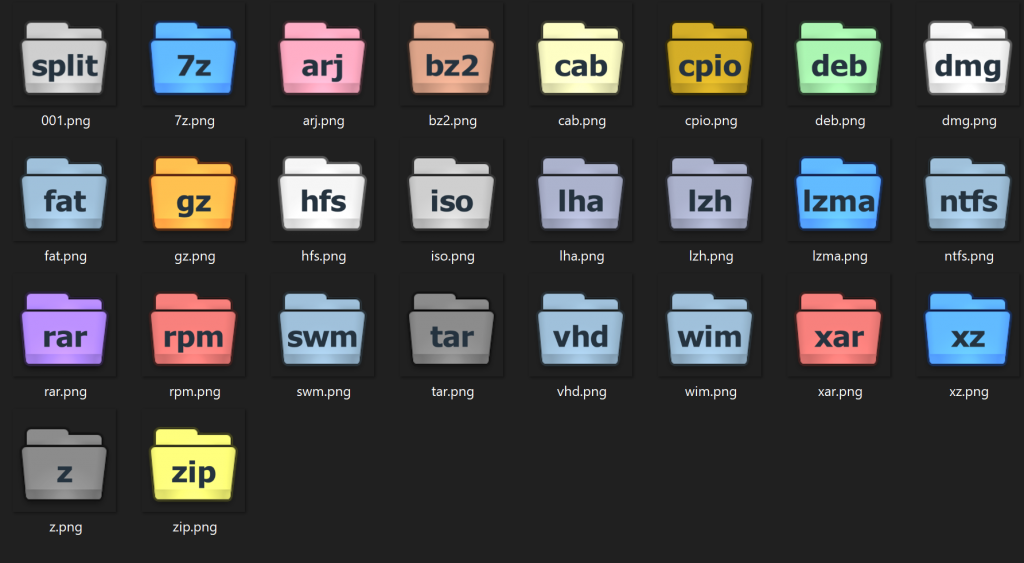 I didn't like the old style Win9x icons that 7-Zip used (and uses) so I made the Colorix icons based on original artwork from Greven, Titanium Folder Set I with his permission and blessing :). They were made to be simple and allow quick archive type recognition trough the use of different color (hence the colorix name).
A big thanks to Greven and my friends Newtomic, Sylver and Zero for this and that, during the making of these icons (one should never forget his friends).
To install just follow the howtogeek guide to download 7ztm, then just replace the bundled Colorix theme with the updated 4k one.
Latest Changes (2019-04-19):
Upscaled all icons for 4k compatibility
Added all the files used Include all the original files
Added the missing icons in the theme
Added script to refresh icon cache without rebooting
Changed around the colors to some of the lesser used formats
Downloads:
Download Colorix 4k Theme
Download 7z Theme Manager
Download Older Colorix Versions…