Having been using a 4k screen lately I've noticed Colorix icons would show tiny with a box around them.
I looked around thinking that by now someone might have done a theme better then mine but sadly most authors still prefer to use only text to differentiate the different compression formats 7zip supports which is usually useless when used in list view.
So finding some free time on my hands I grabbed a trial version of Paint Shop Pro and did a quick and dirty upscale of old Colorix. The results aren't perfect but still better then I expected.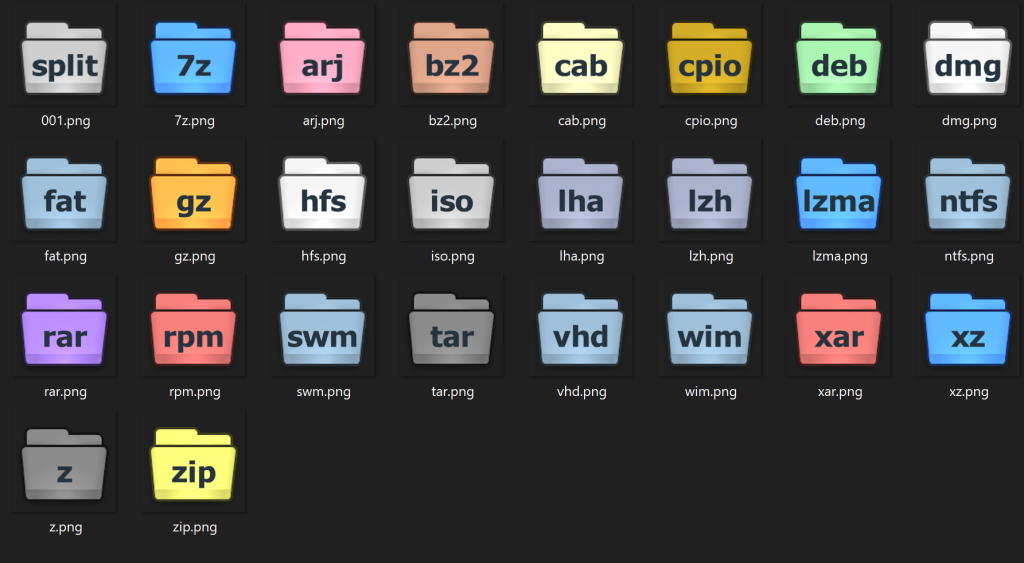 I also took the chance to include the missing icons and update all instructions to use the 7z Theme Manager utility for installation.